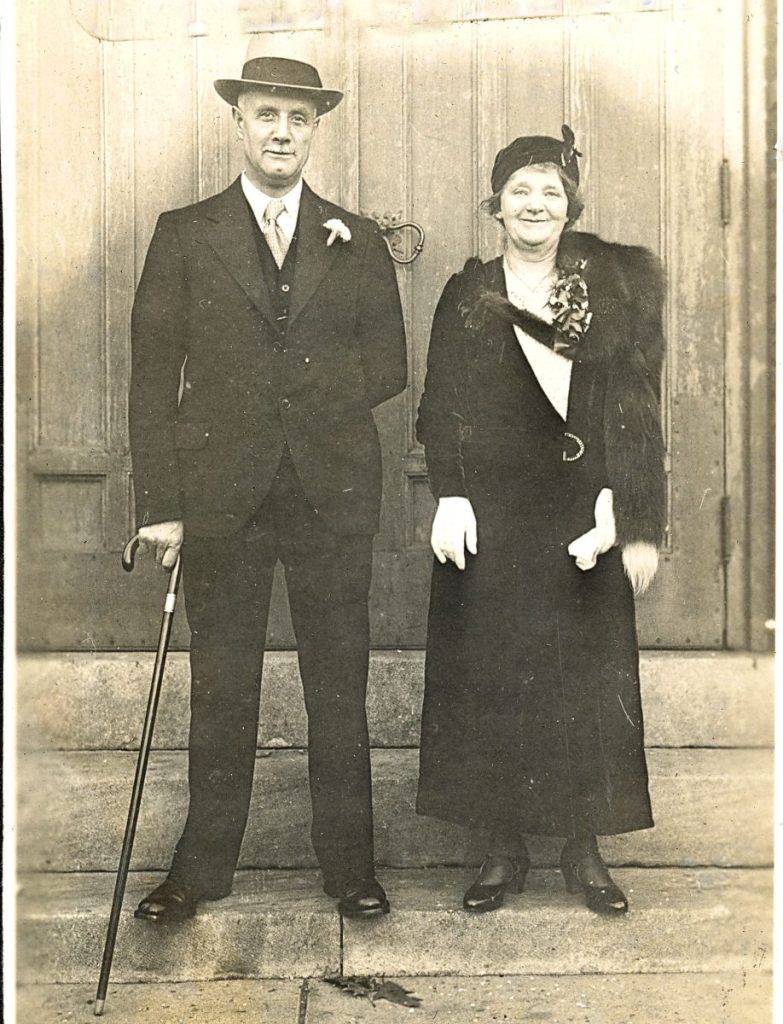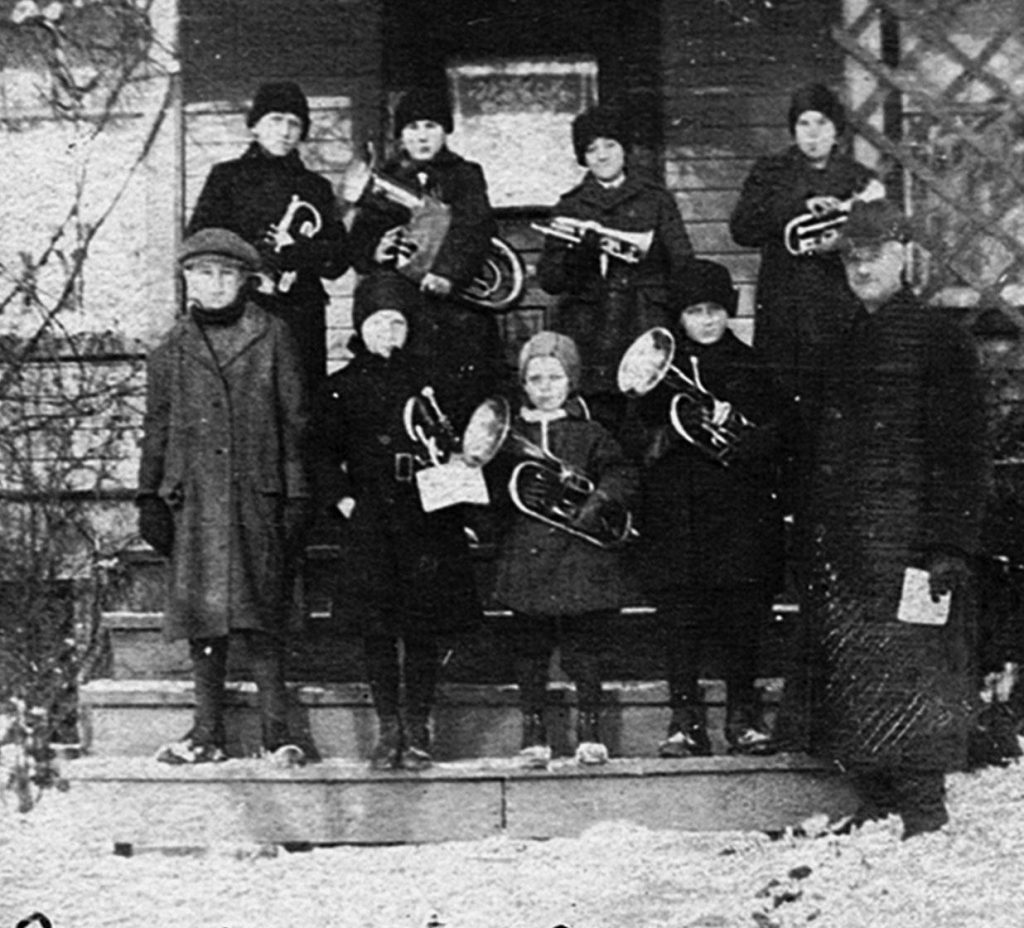 As founder of the Weston Boys Band in 1921, George Sainsbury brought from his native England a wealth of musical experience, and his leadership and dedication had a profound impact on what would become the Weston Silver Band. Just as significant were the efforts of the entire family, whose contributions shaped the organization.
Mrs. Sainsbury, herself a musician of note, was responsible for the musical training of the young boys, prior to their taking a seat in the band. The Sainsbury's four sons, Horace, Wilfred, Lloyd, and William played in the Boys Band from as early as 5 years of age and continued to be active supporters/performers throughout their lives.
Horace took over from his father as Conductor (1950-1955).In addition to the family's tradition of music, George Sainsbury, a former councillor and Mayor of Weston, fostered a family ethic of public service to the community of Weston. His son Lloyd was a Town Councilor for many years.
In January 2008, the WSB spoke with  Cathy Guardhouse (nee Sainsbury), granddaughter of George Sainsbury and daughter of Lloyd, about her memories of the band. "My grandfather, father, and uncles fought so hard to get funding for the group and it is gratifying to see the band still going" Guardhouse recalls tireless efforts to raise money for the band, particularly a major fundraising tradition during Christmas time in the village of Weston when band members went door to door playing Christmas Carols to raise money for the Salvation Army and to purchase Weston Band uniforms and instruments. As a child, Guardhouse vividly recalls seeing the men coming into the house to get warm "They were so dedicated, no matter what the weather. They only had hand-knit gloves and their fingers would be almost frozen ".
Currently, one of the cornets purchased in the 1950's as a result of those chilly Christmas Carol fundraising nights is officially on loan by the WSB to the Hannaford Youth Band program where it continues to make music in the hands of a deserving young musician. An example of the true and lasting legacy of the Sainsburys that continues to resonate today.