The WSB extends an invitation to young musicians currently attending high school  to become involved in our Youth Mentorship Program.   The program provides young students with an opportunity to observe and interact with more advanced musicians.  Playing alongside experienced WSB members on selected works in concert provides a growth experience for the younger, developing musicians.
For the student musicians of WSB, working with Mentors has many benefits, as the Mentors provide strong examples of musicianship in every way: the elements of music (rhythm, pitch, dynamics, etc.), rehearsal etiquette, performance practice, and more.
WSB Mentors not only lead sectionals and provide direction for rehearsals, they teach by example. In addition, youth musicians have the opportunity to be featured in concerts during one or more of our public performances throughout the year.
If you are a music educator and have a student who you feel would benefit from this experience, please contact the WSB!
Addison Judson
Addison Judson, De La Salle "Oaklands", Toronto
Guest (trumpet) on Sunday, April 23 – WSB 100th Anniversary Gala – Glenn Gould Studio
Danielle Reesor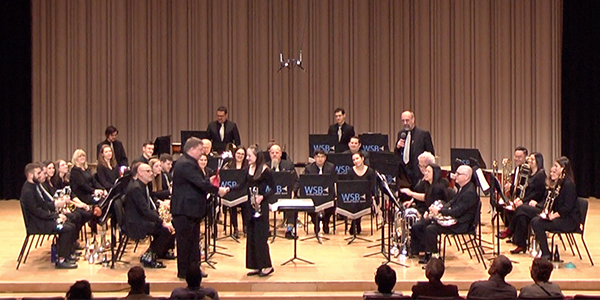 Danielle Reesor, Agincourt Collegiate Institute, Toronto
Guest (cornet) on Feb. 16 & 23 / 2020 – with guest Kevin Turcotte – Scottish Rite, Hamilton & Glenn Gould Studio
Nigel Padilla
Nigel Padilla, Northern Secondary School, Toronto
Guest (cornet) on Oct.20 / 2019 – Repercussion Concert – Glenn Gould Studio
Nathaniel Young
Nathaniel Young, Sir John A MacDonald HS, Waterloo
Guest (cornet) on Feb.24 / 2019 – Heart & Soul Concert – Glenn Gould Studio
Kayla and Jenna Sheppard
Kayla and Jenna Sheppard, Keswick High School, YRDSB
Guest (cornets) on Oct.21 / 2018 – Rising Sun Concert – Glenn Gould Studio
Rachel Bowman
Rachel Bowman, Grade 9, De LaSalle College 'Oaklands' 
Guest (trumpet) on May 27, 2018 – Kingdom of Dragons – Glenn Gould Studio
Maya Cameron
 Maya Cameron, Grade 10, De LaSalle College 'Oaklands' 
Guest (trumpet) on March 4, 2018 – Kaleidoscope Concert -Glenn Gould Studio
Caitlyn Grant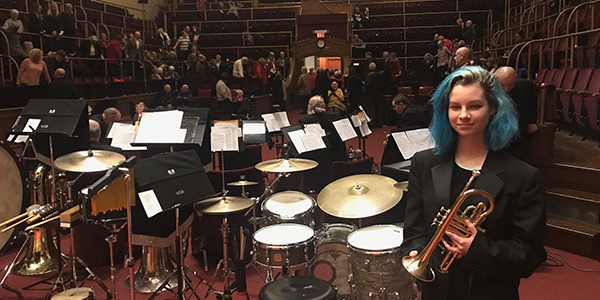 Caitlyn Grant, Grade 10, Sherwood Secondary School, Hamilton
Guest (Cornet) on Dec.3, 2017 – Christmas in Silver – Scottish Rite Cathedral Hamilton
Josef Rand
Josef Rand, Grade 8, John English Jr.Middle School
Guest (Tuba) on May 14, 2016 – Made in Canada – Glenn Gould Studio
Jacob Slous
Jacob Slous, Grade 11, Cawthra Park Secondary School
Guest (Percussion) on March 5, 2016 – March Madness – Glenn Gould Studio
Anna Lina Litz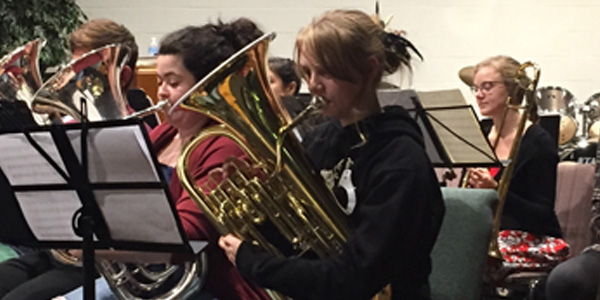 Anna Lina Litz, Grade 10, De LaSalle College 'Oaklands'
Guest (Euphonium) on October 10, 2015 – Brass Britannia – Glenn Gould Studio
Kiara Go-Ho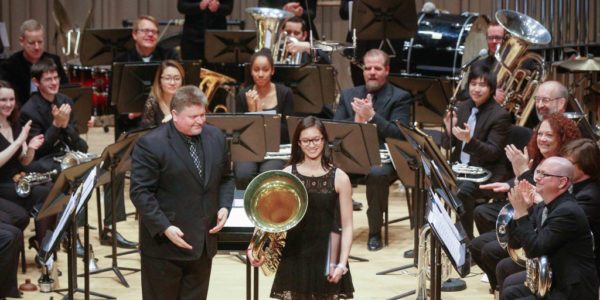 Kiara Go-Ho, Grade 9, De LaSalle College 'Oaklands'
Guest (Tuba) on March 7, 2015 – Cornet-copia Concert with special guest, Paul Duffy – Cornet. Glenn Gould Studio
Carling Pang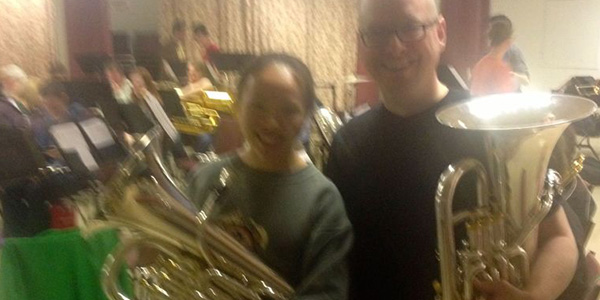 Carling Pang, Grade 12, Havergal College
Guest on May 3, 2014 – Extravabandza Concert with special guests The Salvation Army Divisional Youth Band, Glenn Gould Studio
Christian Mele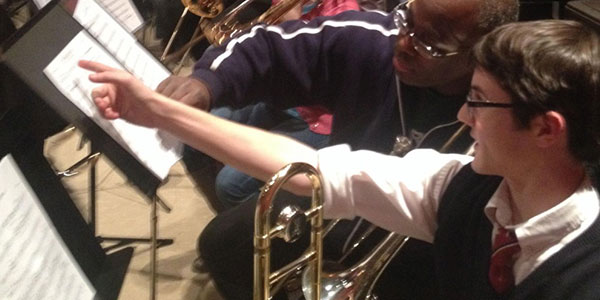 Christian Mele, Grade 11 – Bayview Glen School
Guest (Trombone) on March 8, 2014 – Jubilation Concert with special guests: The Toronto Mass Choir, Glenn Gould Studio
Stephen Manion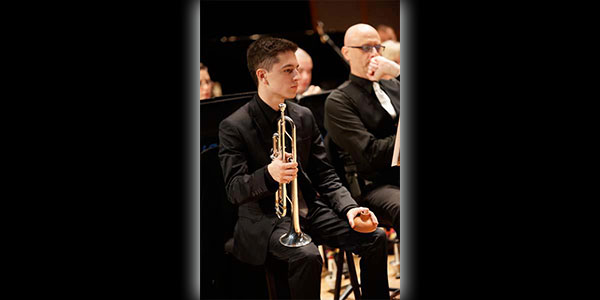 Stephen Manion, Grade 12 – De La Salle Oaklands Collegiate
Guest (Trumpet) on April 27, 2013 – Swing into Spring Concert with guests Heather Bambrick Quintet, Glenn Gould Studio