Weston Silver Band will be performing in one of the preeminent arts festivals in North America, LUMINATO FESTIVAL ,
in the stage production of En avant, marche!
June 21 – 24, 2017
8:00 PM
Bluma Appel Theatre
St.Lawrence Centre for the Arts
We have been cast as…wait for it… a brass band! A bit of a stretch for us, but we are taking a Method Acting approach!
It is a very exciting time for us between costume fittings, rehearsals of the music and running through choreography and blocking.
After a year of fantastic successes, including our win at the North American Brass Band Championships, this is by far the highest profile event we have been involved with!
We are ready for our close up!
SPECIAL WSB DISCOUNT CODE
17MARCHE39
for $39 tickets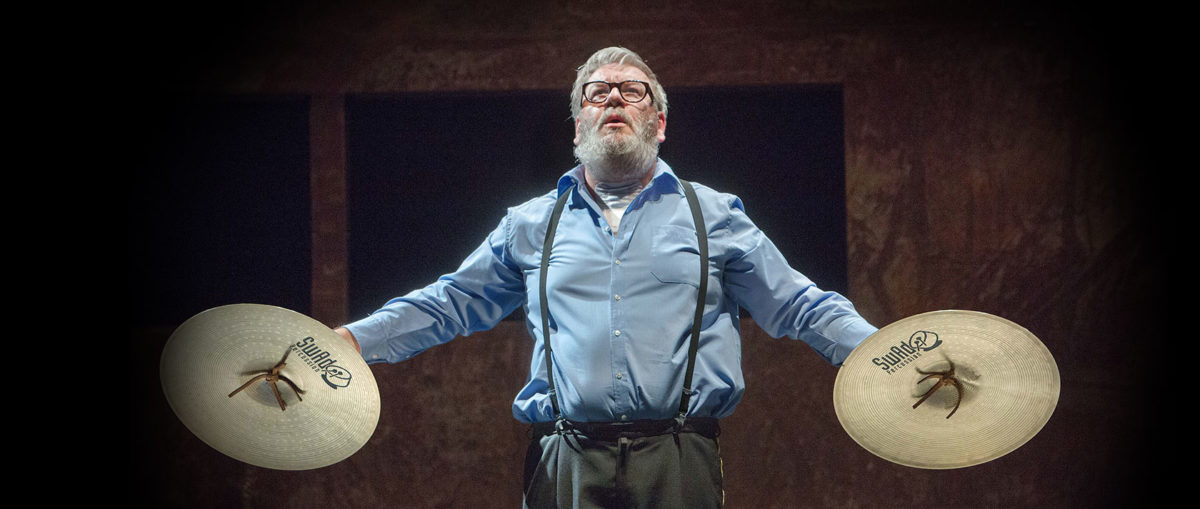 ABOUT EN AVANT, MARCHE!
★★★★ Poignant, funny and outrageous dance theatre, as entertaining as it is life affirming – THE STAGE
Set in a rehearsal room, En avant, marche! celebrates the brass band community surrounding a dying, yet larger-than-life trombonist as he comes to terms with his lot – and his demotion to cymbal player.
Fusing live music, dance, theatre and opera, four actors and seven musicians are joined on stage by Weston Silver Band.
Throughout band practice, the larger-than-life protagonist — personified by renowned Flemish actor and singer Wim Opbrouck — terrorizes fellow band members, confides in the audience, sings arias and dances an unlikely ballet duet, all with exuberance and a riotous slapstick edge.
A genre-defying tragicomedy
Take a pause and learn what's really inside this controversial dance/theatre/music piece
JUN 1, 2017 |
BY:
Richard Ouzounian
"Do not go gentle into that good night," urged Dylan Thomas and Alain Platel would surely agree.
The iconoclastic choreographer behind the Belgium company les ballets C de la B is bringing En avant, marche! the controversial dance/theatre/music piece he created with the NTGent, to electrify, entertain and engage the people of Toronto the way it has around the world, from Europe to Australia to South America since its triumphant Edinburgh Festival debut in 2015. READ MORE